I love it when I press the shutter and know instantly that I have a winner.
Jill and I had a senior portrait session with Brett last night. We first headed downtown and got some decent shots in the older section of town. He seemed a bit nervous in front of the camera, as most of us are. That's why it's so great to have Jill along. She makes the sessions a lot of fun and helps everyone relax and have a great time. Here is just one of the many great shots we were able to get.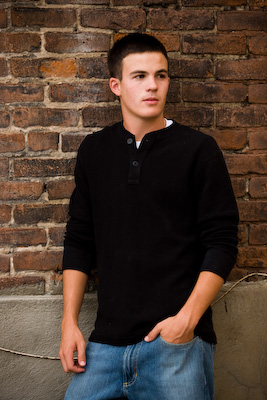 We were pretty happy as we reviewed the pictures we had while heading out to the golf course, but we had no idea how good things were about to get. The sky had been overcast for much of the day, which we love; it provides some great, even lighting for portraits. There were a few breaks in the clouds and the evening sun lit the sky and clouds beautifully. We knew we'd have just a few moments to get those pictures with that kind of lighting.
When we took this one, we immediately knew it was going to be a winner. It came up on the screen looking like a cover to Golf Magazine.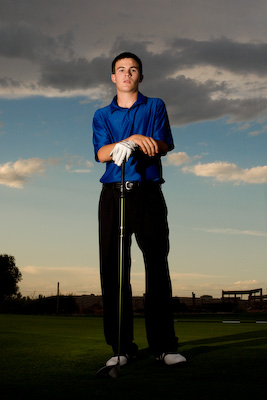 Here's another fun shot that we took of Brett as he demonstrated his swing for us.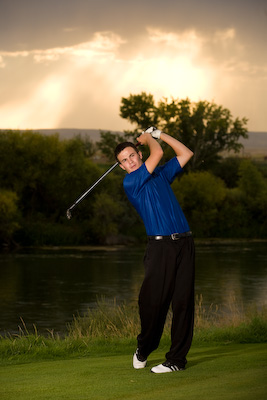 We're a bit behind right now with everything that's been happening, so it'll take a while for us to get all the proofs posted, but this was just so much fun that I wanted to put this preview up as soon as possible.